Artificial Plant has been fascinating the interest of everyone these days. Be it home decor, office decor, or corporate building decoration, artificial plants have become an integral part of the interior as well as exterior decorations. The brilliance of Artificial Plants needs no maintenance at all has caught the interest of many people who love making smart decisions. There are many benefits of using Artificial plants that go beyond the need for continuous maintenance. 
Check out the Benefits of Using Artificial Plants. 
Now, that we have mentioned that it is a smart choice to go for the artificial plants when it comes to the decorating, let's discuss what type of plants are most suited for you. In this list, we are going to mention some of the artificial plants that you must add to your space. So, let's get to the list without wasting any more time. 
Best Artificial Plant You Must Buy!
The technology of designing and manufacturing artificial plants have grown massively over time. With the advancements, it has become really difficult for one to distinguish between the real and artificial plants, and that is a good thing. Well! That being said, here is the list of artificial plants that you must buy to improve your space and add a little green to space. 
Artificial Decrativea Eareca Palm Tree
Artificial Decrativea Eareca Palm tress is one of the best selling artificial plants that you can easily buy from 1st Home. With the beautiful design and realistic look, the plant has a vibrant green color and exception life. With the perfection in the design to bring color to the surrounding, this is one of the must-have artificial plants you should own.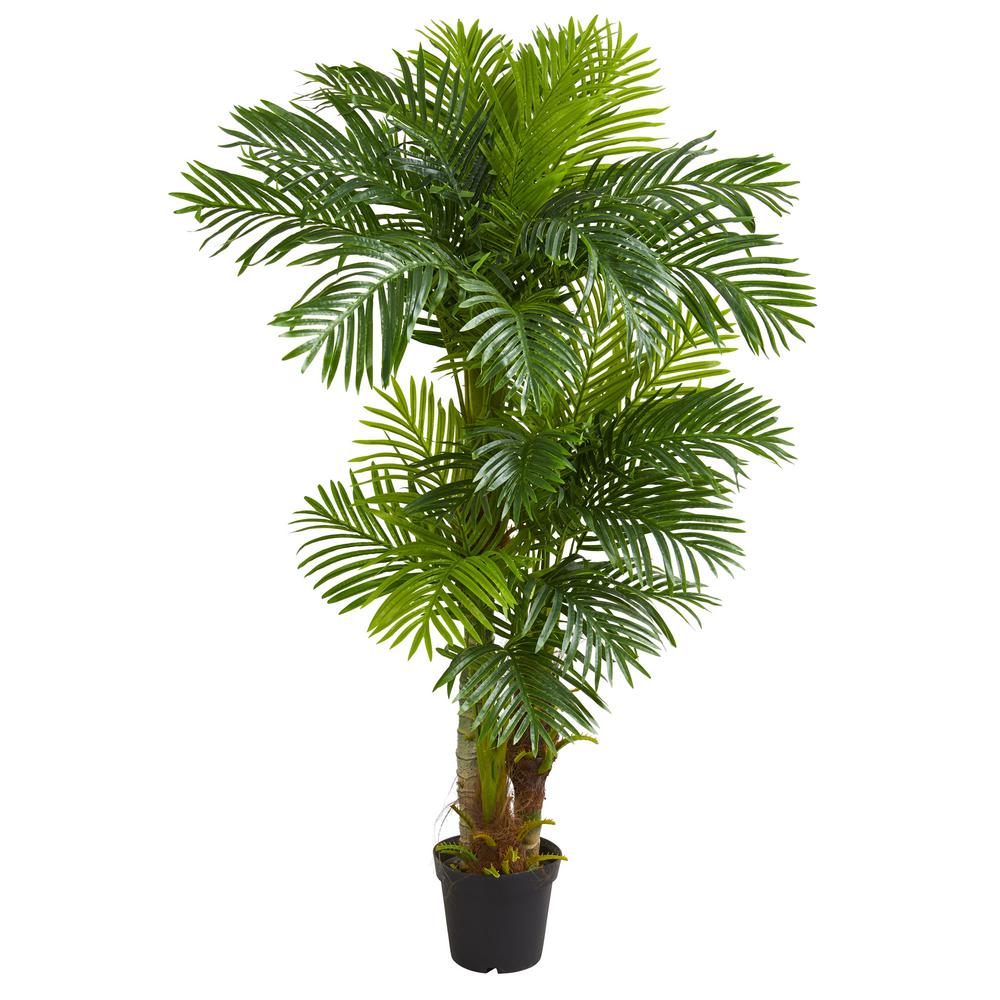 Artificial Green Maple Tree
The maple tree is among the most renowned plants in the market. Thanks to 1st Home, you can now buy this maple tree that needs no maintenance or care. In our collection, we have an exquisitely designed Artificial green maple tree for you to purchase from. This artificial maple tree we have is designed in a way that it is very difficult to judge whether it is real or fake. 
Artificial Ficus Tree | Best Artificial Plant
Coming to the next must-have artificial plant in your collection is the artificial Ficus Tree. The tree is structured in a way to create an illusion of the real Ficus tree. This tree is one of the most exceptional plants in our collection that has fetched the interest of multiple customers. This is a perfect plant that can bring out the best in your home's lobby, hotel lobby, office reception, and more. 
Along with these 3 artificial plants, we have many other artificial plants to choose from that can serve the purpose of adding the green. Some of these artificial plants are Artificial Ficus Tree with a natural trunk, artificial Yucca tree, artificial palm tree, etc. 
So, in short, if you are looking to add something green to improve and enhance the ambiance of your place, you can absolutely go with the artificial plants. There are many stunning real looking plants at 1st home that you can buy from.